then you've come to the right place
I've been in your shoes. I'm impatient and wanted results quickly. Which is why I invested in workshops, courses and you guessed it...a mentor/coach.
But I wish I had gotten a mentor sooner. Having someone to lead, guide and push you is the most beneficial thing (I believe) you can do.
BUT kels, it's scary!
It's a big investment!
Can't I do it on my own?
eh, that's what I thought too...
just a few reasons you may need a mentor.
You want to shift your business, but are nervous or don't know how. A mentor will help push and encourage you to take the leap. Sometimes we just need that helpful guide.
You've been doing everything you can, but your business just isn't thriving like you'd hope. You need guidance from someone you see is thriving - you want their secrets!
You want quick results. You're constantly searching for the answers, and it's taking a ton of time to find them. A mentor can help you grow your business quicker than doing it alone.
It's time to set aside our ego, because to be successful, we always need to be learning.
I'm an adventure elopement photographer based in New Hampshire. But this wasn't always my story.
Nope - I'm not one of those photographers who "always had a camera in my hand and loved photography". Instead, I was always about business.
I went to school for business & got my masters in marketing. I worked in the corporate world in marketing and logistics for seven years working for big brands (Reebok and SharkNinja if you want specifics!). I loved it. I loved the psychology around products, figuring out what would sell, how to make people think they needed to purchase, and more. However, I was miserable. I hated working on products (and for brands) I didn't believe in.
After I started photography in 2016, things changed for me.
I realized with my camera I could literally do all the things that I wanted in life.
You know, things like...
- Run my own business and be my own boss
- Work my ass off for my own success
- Build lasting relationships with my clients
- Travel the world and document others adventures
- Create my own schedule
- Finally be the people person I am without having to climb all over people to succeed
And now I've finally made my day dream a reality and have created a life that I love.
Now I want to help you do the same!
I believe everyone has a right to build a life they love.
Before I had my own business, I had one goal - to live a life of 'freedom'. Financial freedom, so I could enjoy my passions like exploring new places, having exciting experiences and spending quality time with those I love. Then the personal freedom to take time off, and wake up every day with a choice. What was going to make me happy today?! I never realized that my background in business and working in the corporate world would allow me to do this quicker than ever.
And the way I found this was building my own business and owning my future success. I now know it is possible. And if it was possible for me, I 100% know it is possible for you too.
so what kind of topics could we cover?
- Creating a profitable business
- SEO + BLOGGING
- Pricing yourself for freedom
- Goal setting
- Social media
- Creating boundaries and avoiding burnout
- Organizing your finances
- Client experience
- Communication and emails
- Workflows
- Building your portfolio
- How to pivot your business
- Organization
- Prepping for the elopement day
- Location scouting
- Photo album process & pricing
- Yearly planning
- and much more!
You, and you alone are in charge of your future. A mentor is there to be a guide.
1. pivoted my business from weddings to solely elopements in a traditional wedding market
2. hit over six figures in my first year as an elopement photographer
3. rank first page on google for several new england elopement keywords
4. created a brand that feels true to me & am now known for my niche in my area
5. average around $6,000 per elopement in a non-popular elopement market
6. been featured in wandering weddings, how they asked, nh chronicle, vermont weddings along with winning the 'elopement' category for the wps awards.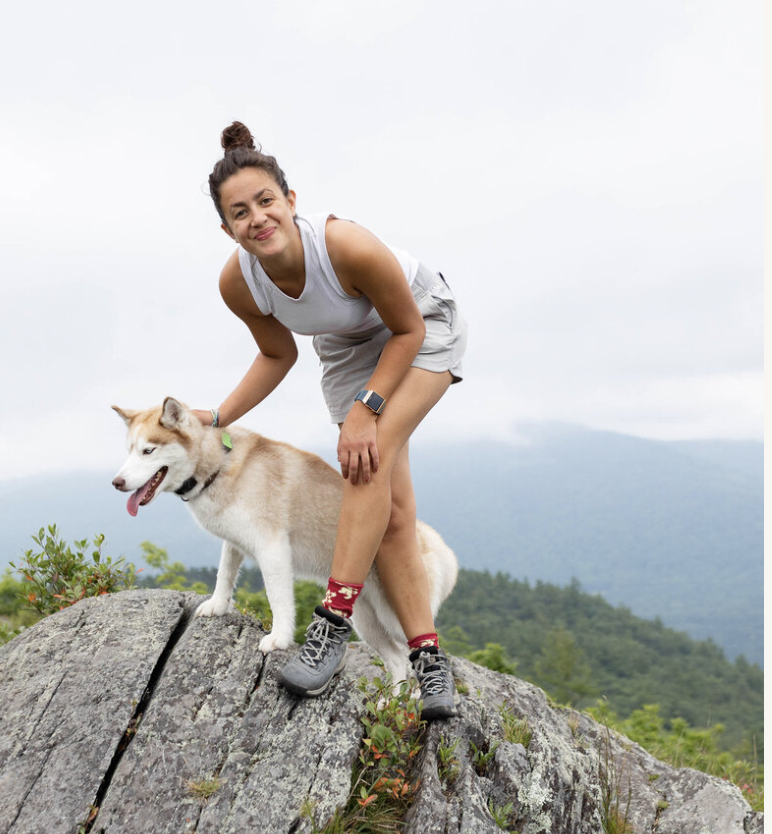 "…Before ANYTHING "business" related, Kels really challenged me to dig deep about who I am, what I care about, what elopements mean to me, and what I want my brand to most strongly reflect. We discussed all my goals that I felt too shy to speak out loud, and she celebrated them.
From there, she organized a three-month timeline for us with SO MUCH incredible content. Even just one mentor session changed things for me both in mindset and knowledge.
During our three-month mentorship where we had two calls a month, we went through my goals: workflow, client communication, and branding. She personally went through all my work, provided feedback, homework, and I saw actual changes between each call. I started getting more referrals, my love-hate relationship with social media became less stressful, and I was saving time with my increased organization in workflow! MOST OF ALL, I got more confident.
My favorite part of this highly valuable mentorship was the female camaraderie in the industry. Two female business owners where one supports the other and lends a hand instead of shuts a door. This is what true leadership looks like. Kels is a leader and I cannot recommend her enough!"
Kelsey is amazing! The amount of knowledge she has for every aspect of photography business, and the will she has to better you and your business is the perfect combination for an amazing mentor. I attended one of Kelseys workshops last fall and since then had been thinking about signing up for mentoring sessions with her, and I am so glad I finally did. I mentored with Kelsey for a few months and can honestly say I am not only more confident in business and workflows, but I am also seeing results in multiple different avenues of my business. I needed someone to hold me accountable, help me get organized, and help me figure out my best plan of action to grow my business and she did exactly that and more. Without her mentor sessions and great knowledge I would have never been able to get my website on the FIRST PAGE of google! I'm still in shock and so grateful for everything I have learned. One of my greatest accomplishments after working with Kelsey is being able to provide a great experience for my own clients, and actually feeling like I am worth it to them. Kelsey made working with her easy and was so kind and easy to open up to about my struggles, and finances (something I hate looking too deep into). The best part about working with Kelsey is she truly wants you to succeed and is there to cheer your on every step of the way and makes that very clear. I am so glad and thankful for everything Kelsey has helped me with and taught me through our mentorship. If you're looking for someone to help you gain confidence, and grow a successful business, Kels is for sure your girl!!
Topic Discussion - 90 minutes
Is there a part of your business that you just can't figure out? You're sick of all the research and not getting straight answers. Or maybe you've seen something that I've done that you admire, and you want my guidance. That's what I'm here for, and this is a great option to start with!
• 90 minute customized mentor session
• Playback on zoom, so you can soak it all in and revisit later
• A questionnaire so I can be prepared on how to help
• A welcome guide with everything you need to know
An in-person coaching and mini workshop for those who are looking for the whole package. A combo of in-person education and a styled session, so we can cover both the business and photography necessities and goals you may have.
• 3 hours of education (option to add more time)
• 1 hour of photography (option to add on more time)
• A questionnaire so I can be prepared on how to help
• A welcome guide with everything you need to know
The Committed - 3 month program
For those who need a P.I.C to help them achieve their goals. There's something about having someone there to hold you accountable, give you actionable steps, and truly want your success. During this committed 3-month program, you will have me as your guide. We will cover absolutely everything you are struggling with and more. I am here to help you take your business to the next level and achieve your goals.
• 1 hour bi-weekly calls
• FULL ACCESS TO ME VIA VOXER m-TH
• Full questionnaire getting to know you + your biz
• Monthly strategy plan + homework
• Playback on zoom, so you can soak it all in and revisit later
$5,000 (includes payment plans)
Let's get started
To start growing, fill out the inquiry form below!