I'm really excited for this blog post, and I definitely plan to start doing them every year from now on. I just did a full 2021 in review on instagram and honestly, it was so amazing to see all my accomplishments this year. It can sometimes be hard to feel good about yourself when there is so much talent out there. But when you truly reflect on all the amazing things you yourself have accomplished and done, it shouldn't matter what anyone else does. I want to focus more next year on being others cheerleader, including my own.
I want to start this blog post off with my accomplishments before we go into some of my favorite photos of the year. This isn't to brag, but it's more to show myself what a long way I've come. And for those of you reading this that may not know, I started my business full time in 2019. So truly, it's been 3 years of growth, learning and now looking into the future.
---
MY 2021 ACCOMPLISHMENTS
This year, I documented 43 weddings and elopements, 4 styled shoots, 15 adventure sessions including proposal, engagements and just because, traveled to 2 countries and 8 states, hosted my first elopement experience workshop, started mentoring other photographers, was published 3 times and won my first ever award. And most importantly, from a personal perspective, Tom and I got engaged!
---
MY 2021 LEARNINGS
But with an extremely busy and hectic season comes a lot of learnings. I'm honestly proud that I was able to document 56 in love couples and their stories, but it took every ounce of energy I had to give them my absolute best every day. I realize that while I gave them my all, I wasn't giving myself or my own loved ones the same energy. It can be difficult, because I love what I do. It doesn't feel like work to me, so to be "working" 80+ hours a week doesn't feel like work.... at all. That is until I start losing myself and time with my family and friends, and of course Tom. By the end of the season, I was beat.
I've clearly proved that I can in fact do it and take on that much, but to build the life of freedom and travel that I've always dreamed of, something needed to change. So I wanted to share some of the things that I'm planning to do next year to not just give my couples the most unreal experience ever, but also give myself the life I've been wanting as well.
I will only be taking on a max 4 elopements per month (8 in the busy months). This year I took on 13 each busy month and I realized quickly that it was too much. This will allow myself to recharge, have in office days, and more time with my loved ones. In return, my couples will get a energetic, fulfilled and happy Kelsey no matter the time of year!
I am changing my goals. Many people do their goals based on number of elopements or weddings per year, but honestly, that doesn't matter to me. What matters is that financially, I am hitting my numbers so I can survive and have enough money for travel. So my goals are now aimed at financials, which means I can take on way less than I did this year.
My numbers this year were 43 weddings and elopements. Next year I am only taking on a MAX 30. I only need 3 more to hit my financial number, which means I'm only taking on a total of 28 elopements. I can smell the happiness and freedom already.
I'm giving my couples even more of ME. I want their experience to be beyond stress free and fun. So I have some resources already in the works for them to make their planning process even better. because I'm taking on less, that means I can be involved even more.
---
MY 2021 FAVORITES
Alright, let's get into what you are probably most excited for. I've gathered all of my favorite photos from all the couples I've documented this year. I cannot say enough amazing things about every single couple. Each one is different, and truly the most kind and warm people. They each made me feel like such a part of their day or their story, which is my all time favorite thing about my job.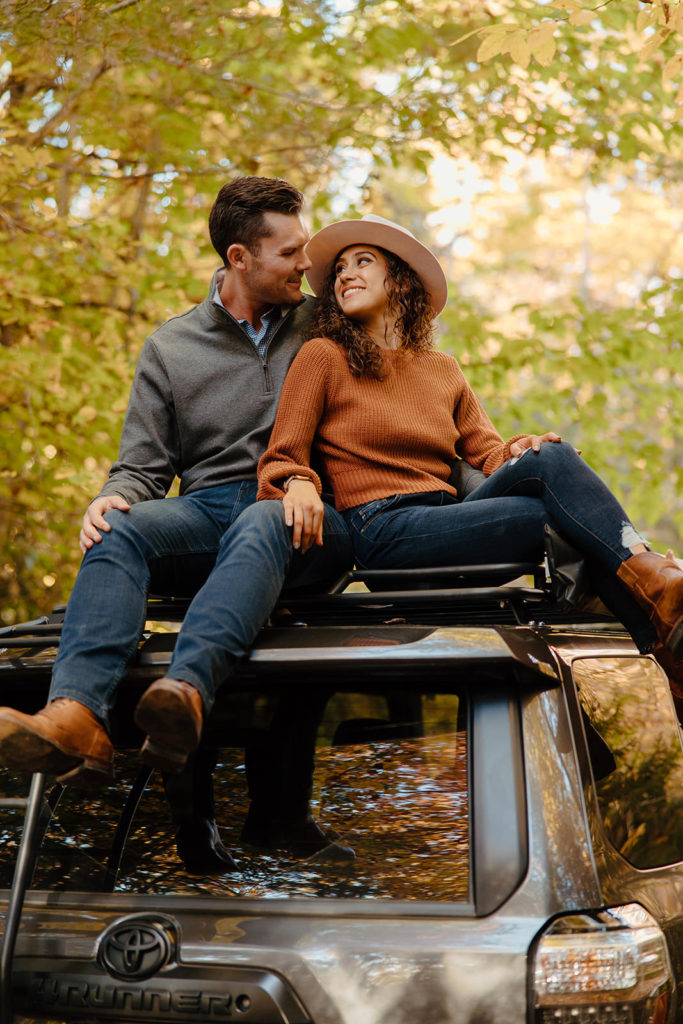 ---
MY 2022 GOALS
2021 was truly amazing and I am so grateful for all that happened. I am just as excited for 2022, because I have a lot of fun things planned. I thought it could be fun to share a few things that I have up my sleeve.
Take on less, more personal time. As I've mentioned, I will be taking on way less next year. The whole point of being an entrepreneur is to own your schedule. I want more time in the mountains and being in the outdoors for my personal reasons, not just work.
Be a better friend / partner / daughter / etc. This year I missed out on a lot. I didn't have time for the people I love and I put them on the back burner. Next year is different.
Work 4 days a week. I'm putting this out into the universe so I stick to it. My goal is to have 3 days a week that is for ME. I'm really looking forward to this.
Explore more. Locally and not locally. I want to get back to traveling for my own personal enjoyment, but that doesn't mean needing to get on a plane to do so. New England is beautiful, and I want to see more of it.
Education. Did you know I have my undergrad and masters in business and marketing? And that I worked in corporate for 8 years before becoming an elopement photographer? My original goal in life was to help others be able to travel and see the world. Now it is to help others create a life of freedom which I have done. I'm really excited to be diving into the education space. I'm in love with workshops. The community building and helping other photographers achieve their goals. And I will be doing this with a friend this time and we have some exciting ways to be changing the industry.
Resources for couples. Because I'm taking on much less, it means I can't help as many couples as I would like to. So I am creating a lot of resources for couples in their elopement planning. This I seriously cannot wait for. Stay tuned in March!
---
Thank you for reading, watching, and continuing to support me and my business. I'm so excited to continue growing personally and professionally. It's my favorite aspect of photography - you can always learn something new and get better. And it's the same way you can look at your life too. Here's to 2022 being the best one yet!
A New Hampshire + Vermont based adventure elopement and intimate wedding photographer team for the adventurous souls. We specialize in New England and destinations worldwide, empowering you to create the most beautiful, adventurous day and give you the memories you'll be able to look back on for all the years to come.
---